Moss Green Walls/ Acoustic panels
Out Moss Wall Panels will allow you to finish your wall in a unique, modern way. Create an eye-catching front desk wall, hotel lobby, or an exclusive large-size illuminated moss panel in your apartment. Our moss is 100% eco-friendly, natural - real, our preserved moss decorative wall panels have also acoustic properties, they perfectly absorb noise. Our green moss walls are handcrafted by our team of experienced florists.
Thanks to many years of experience in the production of moss panels/moss walls, our panels do not lose their color and remain soft and retain their highest properties for many years Individual panels can be joined together to form a compact uniform surface. All our moss panels are completely maintenance-free, they do not need any care or watering.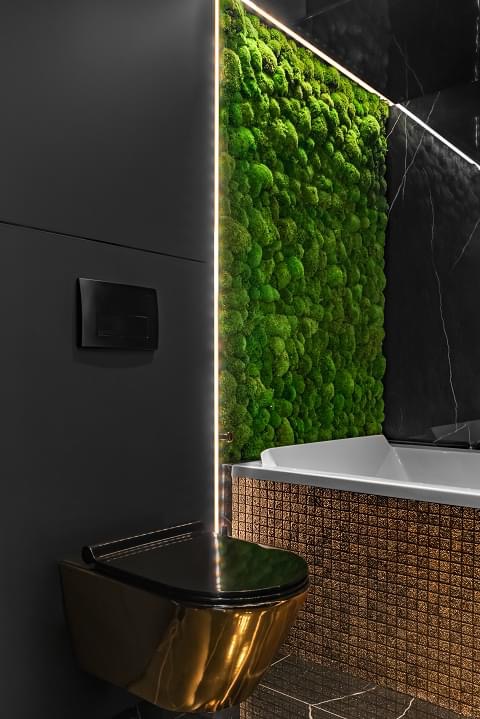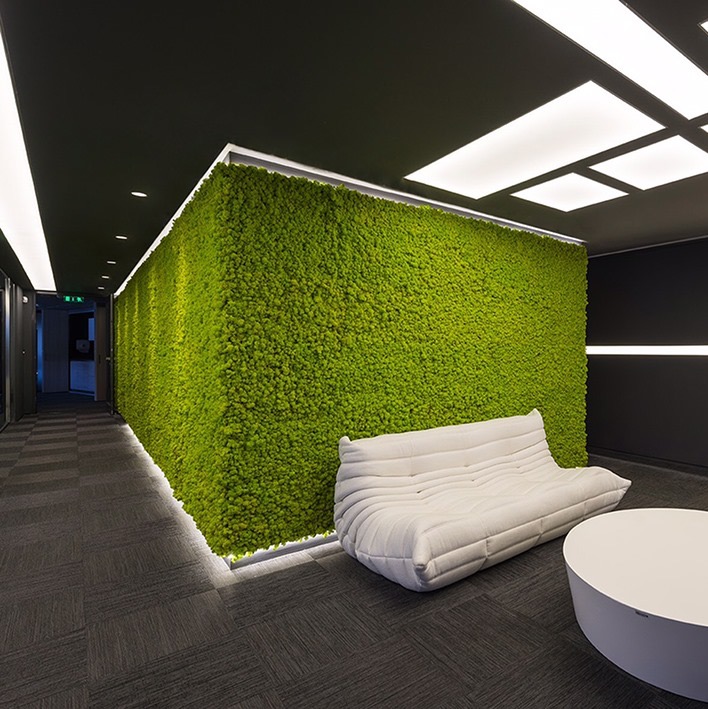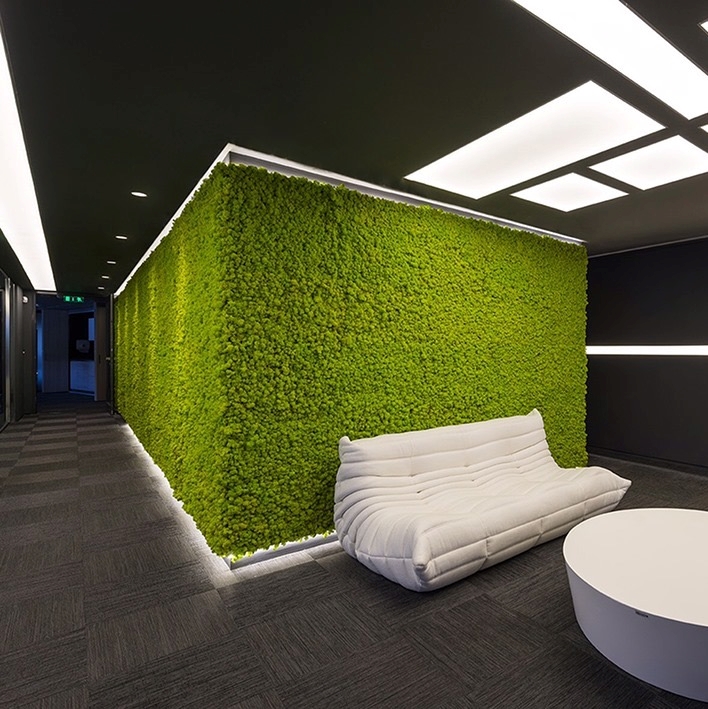 Preserved Moss

€83.95

Pre-made Premium reindeer moss panel 50 x 50, easy installation. Spring Green Color

Preserved Moss

€83.95

Pre-made Premium reindeer moss panel 50 x 50, easy installation. Medium Green Color

Preserved Moss

€94.95

Pre-made handcrafted, premium preserved pillow/bun moss, pole moss wall or ceiling panels.

Preserved Moss

€94.95

Pre-made handcrafted, premium preserved pillow/bun moss, pole moss wall or ceiling panels.

Preserved Moss

€94.95

Pre-made handcrafted, premium preserved pillow/bun moss, pole moss wall or ceiling panels.

Preserved Moss

€42.95

Pillow/Bun moss wall panels - 100% hand-made product.

Preserved Moss

€42.95

Pillow/Bun moss wall panels - 100% hand-made product.

Preserved Moss

€42.95

Pillow/Bun moss wall panels - 100% hand-made product.

Preserved Moss

€39.95

Pre-made Premium Preserved Reindeer moss wall panels - 100% hand-made

Preserved Moss

€39.95

Pre-made handcrafted, premium preserved reindeer moss - lichen wall or ceiling panels.

Preserved Moss

€83.95

Pre-made Premium reindeer moss panel 50 x 50, easy installation, dark green color.

Preserved Moss

€74.95

Flat moss wall panel 50 x 50cm for DIY installation | color - light green

Preserved Moss

€74.95

Flat forest moss panel 50 x 50 cm, easy installation. Dark Green Color

Preserved Moss

€45.95

Pre-made Premium Preserved Reindeer Moss Island - MIX Moss Spring Green & Dark Green Round Moss Panel Diameter 32 cm

Preserved Moss

€79.95

Pre-made Premium Preserved Reindeer Moss Island - MIX Moss Spring Green & Dark Green Round Moss Panel Diameter 42 cm

Preserved Moss

€115.95

Pre-made Premium Preserved Reindeer Moss Island - MIX Moss Spring Green & Dark Green Round Moss Panel Diameter 52 cm